Spray Foam Insulation DIY Kits
Master Pack offers 200, 300, 600, and 1,000 board foot spray foam kits. All of our foam kits are completely self-contained 2-component foam systems that are portable and disposable. In addition, all of our spray foam kits come complete with color-coded hoses, ergonomic foam applicators, and all the necessary tools to get started.
The 300 board foot system is designed for smaller applications, while the 600 and 1,000 board foot systems are designed for mid to large applications. Designed for larger insulating, sealing, patching and filling applications, the System 600 provides a quick, consistent flow of foam with rapid curing, expands 30X, dries tack-free in seconds and is fully cured in one hour.
Model 200/600 Spray Foam Kit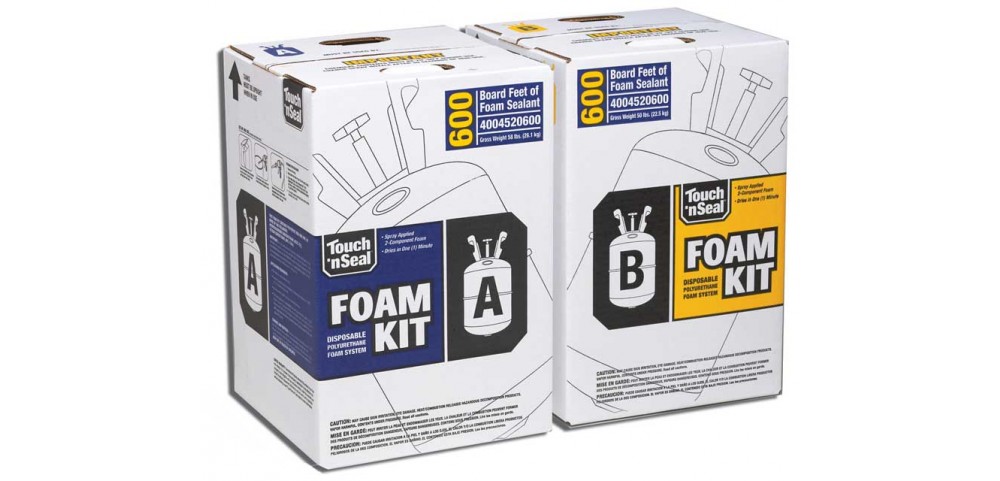 R-Value = 5.5 per inch
No Ozone Depleting Chemicals
Easy to Transport
Two Cylinders (Components A & B)
Anti-Crossover Foam Applicator with 15' hoses
Extra Nozzles (5 conical, 5 fan)
Reduces energy costs
Includes: Chemical Resistant Gloves, Assembly Wrench, O-Ring, Petroleum Jelly
Model 450/1350 Spray Foam Kits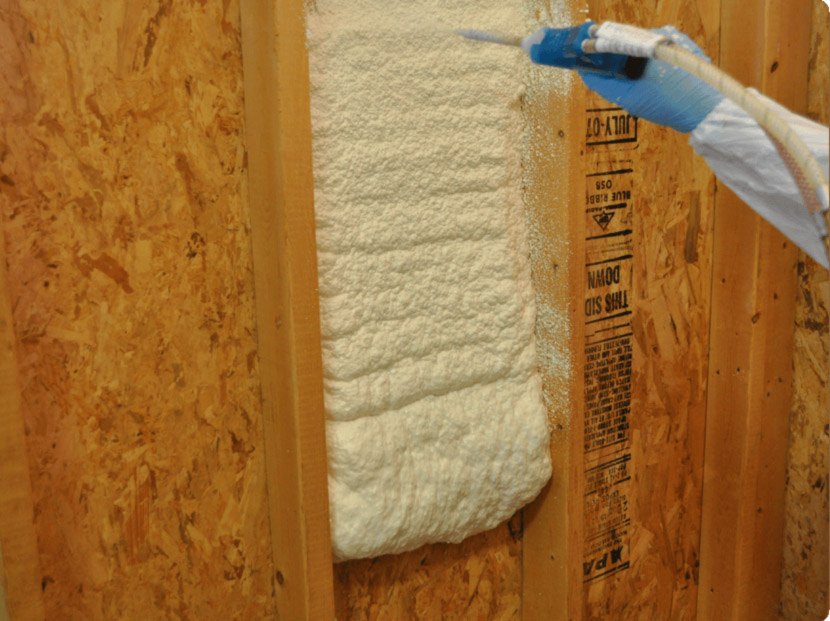 R-value = 4.3 per inch
Density 0.75lb/ft
Tack-Free 30-45 seconds
Fully Cured 1 hour
Cell Structure 95% open cell
Fire Rating ASTM E85 at 4" thick
Model 205/605 Spray Foam Kits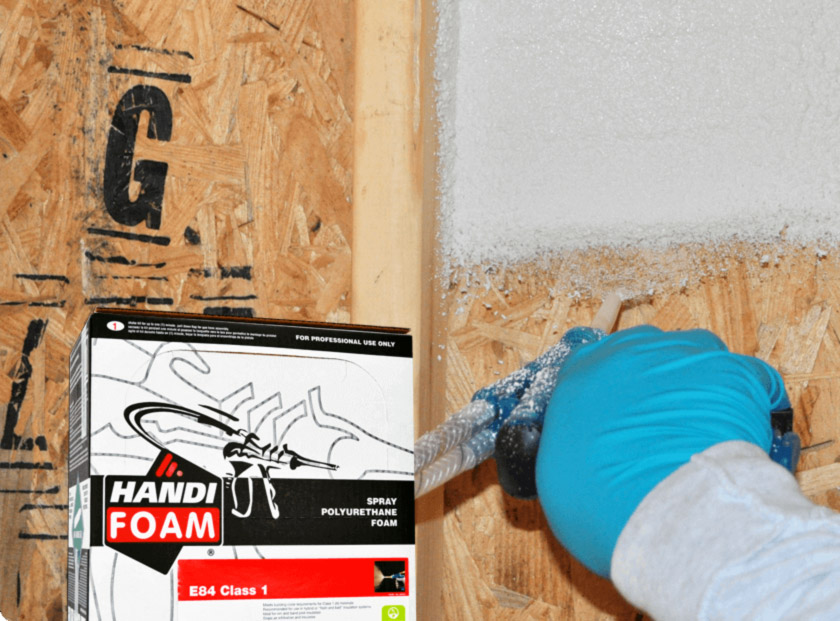 R-value = 6 per inch
Density 1.75lb/ft
Tack-Free 30-60
Fully Cured 1 hour
Cell structure 95% closed cell
Fire Rating ASTM E84 at 2" thick
Model 300/1000 Spray Foam Kit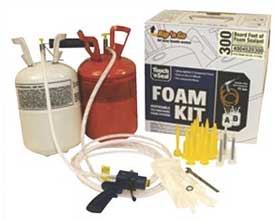 Hybrid Cell Strucure
R-Value of 4.9 per inch
Class One, Fire retardant
Expands to fill smallest to largest gaps, cracks and holes, reducing air exchanges
Disposable, self-contained, two-component spray foam dispensing systems
Designed for interior applications
No Warp Foam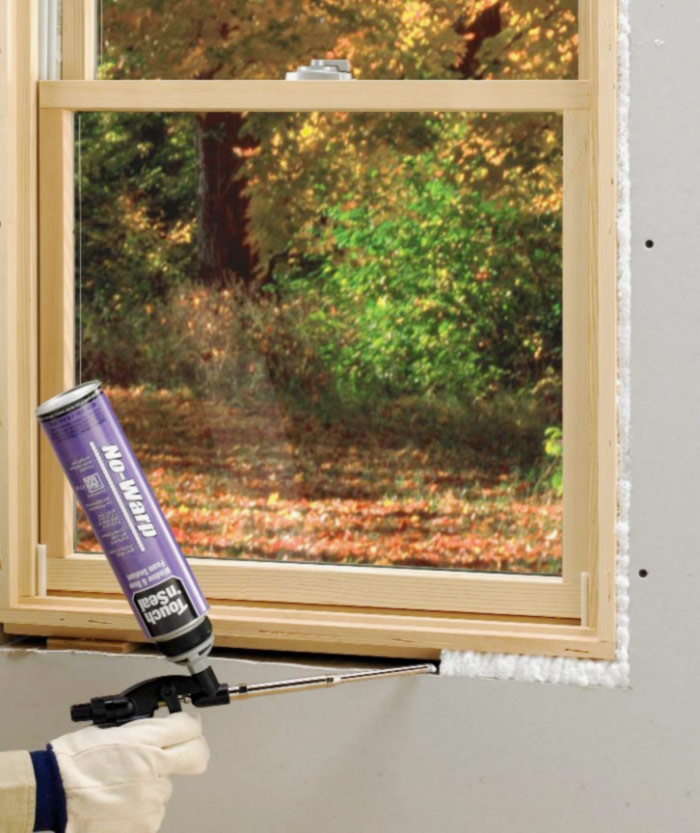 No Warp Foam is a one component polyurethane foam specially formulated to seal areas around doors and windows. No Warp Foam is unique compared to other polyurethane expanding foams because it will not bow/damage window frames or door jambs.
Provides a permanent sealant against air and moisture
Will not damage frames or door jambs
Eliminates drafts and forms air tight seal
Exerts up to 90% less pressure than other expanding foams
Fire retardant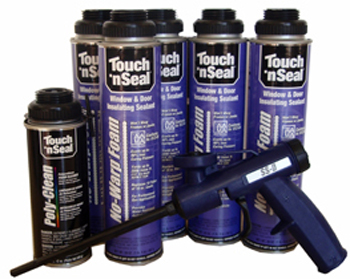 Upon purchase, customer will receive case of No Warp Foam, gun cleaner, and dispensing foam gun. One can of foam has a volume of 20 ounces. Foam yield varies depending on Bead Diameter. At 1/4'' yield is approximently 2,096 linear feet. At 3/8'' yield is approximently 932 linear feet. If you have any question about our DIY products, please contact us today.