Spray Foam Insulation DIY Kits
Master Pack offers 200, 600, and 1,000 board foot spray foam kits. All of our foam kits are completely self-contained 2-component foam systems that are portable and disposable. In addition, all of our spray foam kits come complete with color-coded hoses, ergonomic foam applicators, and all the necessary tools to get started.
The 200 board foot system is designed for smaller applications, while the 600 and 1,000 board foot systems are designed for mid to large applications. Designed for larger insulating, sealing, patching and filling applications, the System 600 provides a quick, consistent flow of foam with rapid curing, expands 30X, dries tack-free in seconds and is fully cured in one hour.
Model 200/600 Spray Foam Kit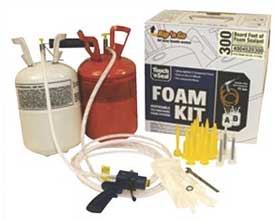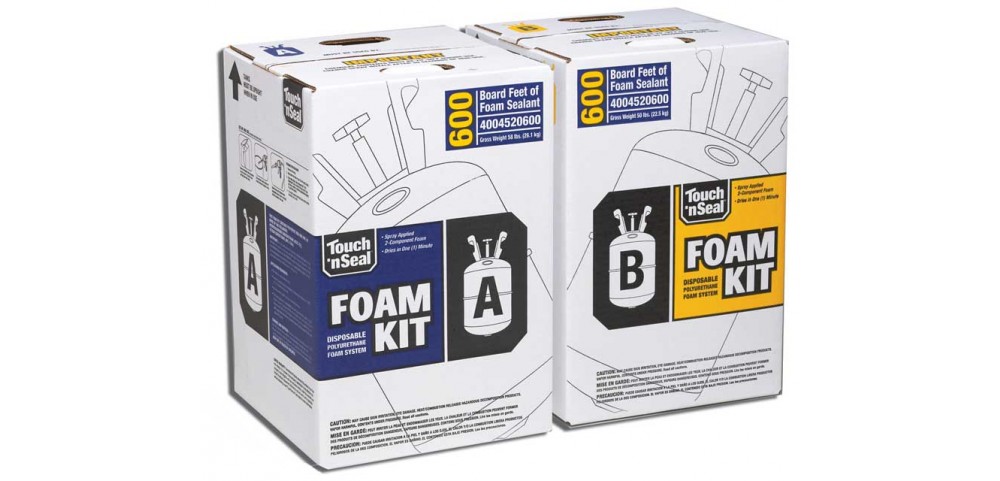 R-Value = 6.0 per inch
No Ozone Depleting Chemicals
Easy to Transport
Two Cylinders (Components A & B)
Anti-Crossover Foam Applicator with 15' hoses
Extra Nozzles (5 conical, 5 fan)
Reduces energy costs
Includes: Chemical Resistant Gloves, Assembly Wrench, O-Ring, Petroleum Jelly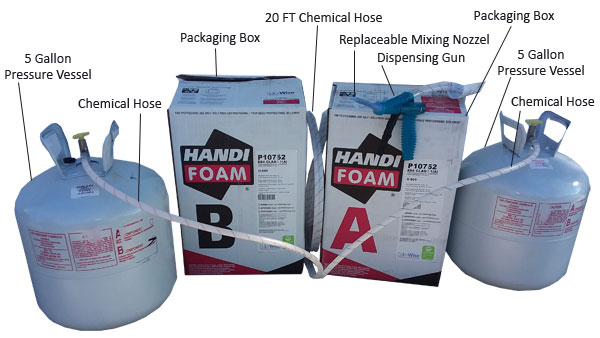 Model 205/605 Spray Foam Kits


R-value = 6.5 per inch
Density 1.75lb/ft
Tack-Free 30-60
Fully Cured 1 hour
Cell structure 95% closed cell
Model 1350 Spray Foam Kit



R-Value of 4.3 per inch
Class One, Fire retardant
Expands to fill smallest to largest gaps, cracks and holes, reducing air exchanges
Disposable, self-contained, two-component spray foam dispensing systems
Designed for interior applications