Aqua Clear - Acrylic Water
Aqua Clear (acrylic water) is a resin based product that is poured in a vase (or like container) to simulate a "water look." The acrylic cures in approximately 18-24 hours depending on ambient temperature.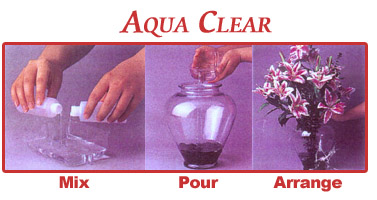 Click Here To Download The Acrylic Water Mixing Instruction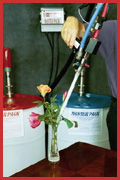 Aqua Clear Casting System
Programmed timed shot for exact measurement
Self cleaning gun
Heated lines
No drip
Static mixer
Clear drums upon request
Hand-Held Dispensed
Why a Dispensing System? "Dynamic Mix"
Less waste
Faster
Less expensive than "hand mix"
Exact amount of liquid dispensed every "SHOT"
Excellent mix
Pours up to 5000 arrangements per day with an average of 6 ounces per container
Easy to fill long narrow vases
No Splash nozzles
Foot Pedal Dispensed
Product Sold In The Following Quantities