Spray Foam Insulation Equipment for Sale

WE ARE NOT CONTRACTORS...WE SUPPLY PRODUCTS AND PERFORM TRAINING throughout the USA.


Master Pack offers a wide selection of foam equipment for sale. Low pressure spray foam insulation system (Model 776), PPFD/100 - Portable Proportioner Foam Dispenser (gravity fed), Portable Proportioner Foam Dispenser with Transfer Pumps (PPFD/TP) low pressure, and DIY Spray Foam kits.
Master Pack has been supplying customers with high quality polyurethane foam for over 35 years. A great amount of time goes into developing and maintaining our spray foam products. When purchasing with Master Pack, we ensure you will receive the very best service and insulation equipment.
Features and Advantages
Open Cell Foam
Closed Cell Foam
Roofing Foam
Low Maintenance on the Equipment Plastic Dispenser Disposable
Spray Pattern More Consistent
Less Splater During Application ...Less Clean Up and Labor Savings
Foam Can Be Applied At Lower Pressures and Temperatures
Reduction of Up To 80% In Over Spray
Reduce Noise and Power Consumption
Spray Foam Equipment available for medium to large applications ranging from 4,000 to 20,000 board feet. Introducing the Model 776 contractor series and 776 Rental/Purchase series.
Model 776 Low Pressure Spray Foam refillable Foam Tanks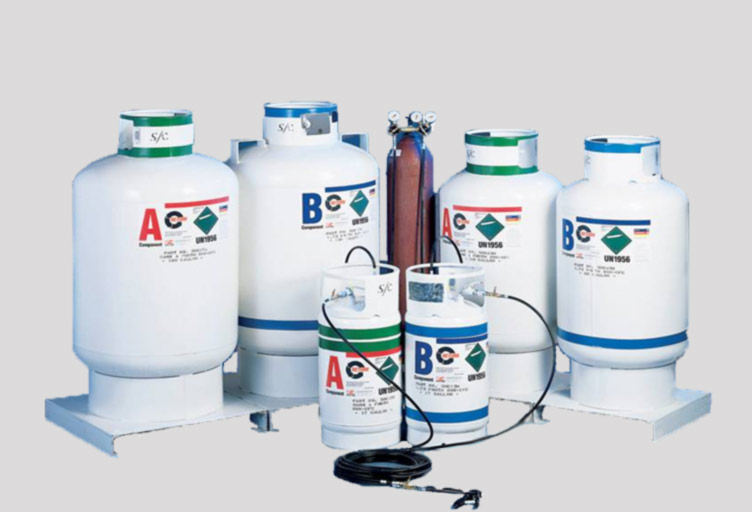 Features and Advantages
Class I, 1.75 lb. density, closed cell foam
Cost effective refill system; no container disposal problems
Ideal for small and medium jobs (4,000-20,000 board feet)
Lower cost per board foot versus DIY kits with larger square foot requirements
Easy set up and maintence
Model PPFD/100 - Portable Foam Dispenser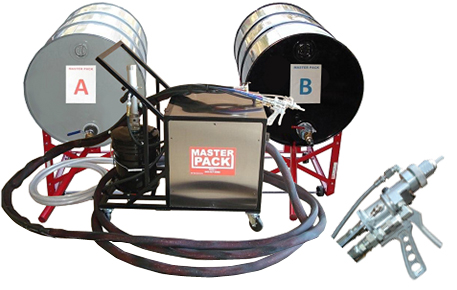 Features and Advantages
Electric Power Gear Pumps
1:1 Ratio Proportioning
Electric Motor
Air Mix foam Dispensing
Easy To Clean & Maintain Dispenser
Foam Output 10-14 LBS per minute
Roofing Foam
Heated Hoses and 3000 Watt Heaters
Light Weight Dispenser
User Friendly
For for information regarding our spray foam equipment please contact us here