Spray Foam Insulation Equipment
WE ARE NOT CONTRACTORS...WE SUPPLY PRODUCTS AND PERFORM TRAINING throughout the USA.
Installation Instructions For Model 776 Foam Dispenser
SAVING UP TO 30-40% VS HIRING A CONTRACTOR
BEST APPLICATION ARE COMMERCIAL & LARGE HOMES. AREAS OF 15,000 Board Feet AND ABOVE
MASTER PACK is pleased to announce a rental program for Spray Foam Insulation Dispensing Equipment to SPRAY POLYURETHANE FOAM for Insulation / Void Fill and Sound Proofing Applications. This program eliminates the need to purchase expensive equipment or hire a spray foam contractor.

LOW COST
SPRAY FOAM INSULATION DISPENSING SYSTEM
NEW REVOLUTIONARY "AIR MIX"
HIGH OUTPUT Foam Dispensing System

PPFD TECH DATA

PPFD Operations Manual (download here)
Advantages of Rental Program "U-SPRAY" vs Purchasing Equipment vs Hired Contractor
Cost per board foot is 30% to 40% less expensive vs hiring contractor
No captial expense of purchasing expensive equipment
Master Pack offers 2 day "on-site" training in all contigous USA states
Time Flexibility in Rental Program (rent monthly)
Master Pack supplies all safety training and accessories
Master Pack sells Class 1 Fire Retardant Foam chemical that meets all building code specifications
Various foam densities (open cell/roofing) and roofing coating
Spray Foam Board Foot Calculator
* Foam Applied Surface Area
| Estimated Square Feet | Estimated Inches Needed | Estimated Board Feet |
| --- | --- | --- |
| | | Result Here |
New Spray Foam Equipment available for medium applications ranging from 4,000 to 10,000 board. Introducing the Model 776.
Model 776 Rental Option Available
Low Pressure Spray Foam
Refillable Foam Tanks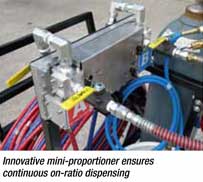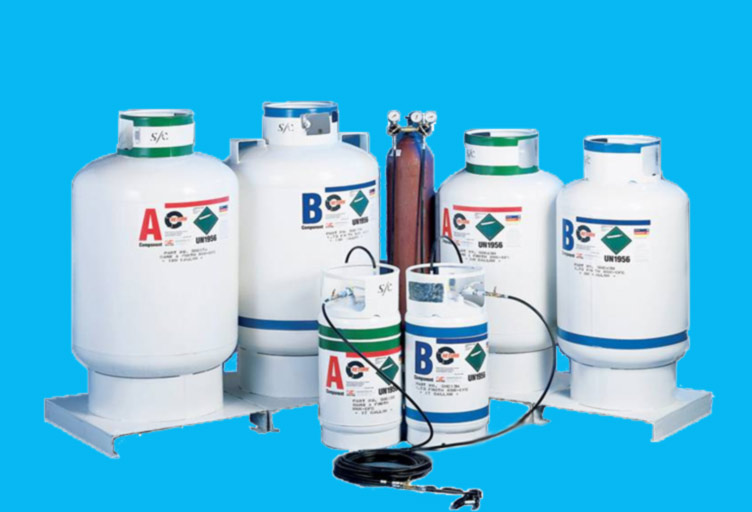 Model 776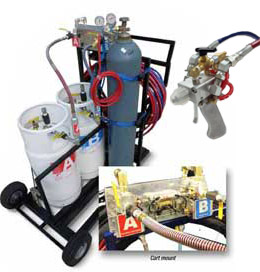 Features and Advantages
Class I, 1.75 lb. density, closed cell foam
Cost effective refill system; no container disposal problems
Ideal for small and medium jobs (4,000-10,000 board feet)
Complimentary addition to a big spray foam Trailer rig
Lower cost per board foot versus DIY kits
Easy set up and maintence