Closed Cell Spray Foam Insulation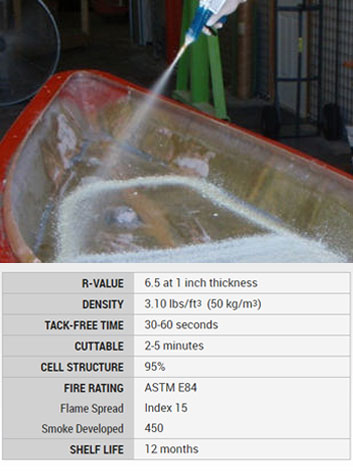 Our closed-cell foam is a 2 pound density foam with an R-value of 7. This foam is great for exterior and interior projects because it prevents moisture infiltration through air leaks and adds to the structural integrity of the building. Closed cell foam is a flood resistant material and is capable of withstanding direct and prolonged contact with floodwater without sustaining significant damage.
One set of closed cell foam yields approximately 5,000 board feet. Master Pack's spray foam equipment supports open and closed-cell foam insulation, which provides customers with more than enough flexibility to complete any project. For more detailed information regarding closed cell foam insulation please review our Techincal Data Sheets.
Insulating a structure is one of the most important parts of the construction process. As a company dedicated to customer service, we offer equipment to complete your projects in the most satisfactory fashion possible.
If you have any questions about closed cell foam insulation, please contact us today!
The Master Pack Team Looks Forward To Serving You!
Toll Free Number:
866-799-Foam
(866-799-3626)