3M Model 776 Spray Foam Equipment.
Last year Master Pack announced its partnership with 3M and introduced new spray foam equipment into its inventory. The Model 776 has become one of Master Packs most used pieces of spray foam equipment and is ideal for many home insulation projects. One of the main reasons for the Model 776 success is the level of ease to the user.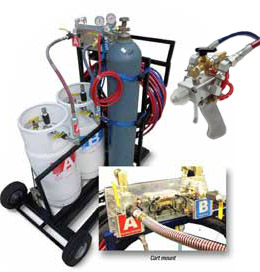 Minimal Equipment
One of the best characteristics about the Model 776 is that it does not require a large amount of equipment to operate. A nitrogen tank is all that is needed to begin spray foaming. There are no special air compressors or electrical requirements needed to use the Model 776. This is beneficial because it allows you to quickly set up the work environment. Unlike larger machines, the Model 776 is very mobile and is not tethered to high voltage power. As a result, users can spray foam a room and move to the next room with ease.
Auto Calibration
Another key aspect to the user friendly Model 776 is the auto calibrator. This system automatically ratios the foam chemical to a 1:1 measurement. There is no manual calculation required to insure foam chemical is properly calibrated. Some spray foam insulation machines need to be ratioed before beginning to spray foam. The Model 776 is unique because it ratios the foam for the individual. This is hugely advantageous to users because it cuts down set up time and allows you to jump right into your application.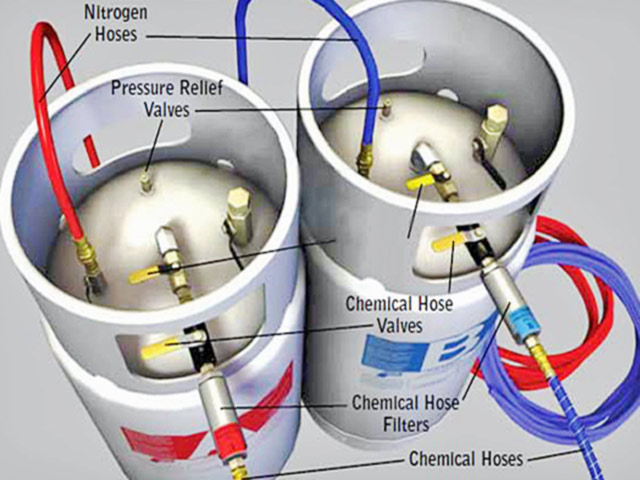 Disposal Spray Foam Nozzles
The Model 776 requires less maintenance than other larger machines. When applying foam many spray foam guns need to be cleaned properly to ensure there is no foam blockage. The nozzles of the Model 776 can be disposed of when they begin fill up with excess foam. This significantly cuts down on your project time as you are able to replace nozzles at a rapid pace without delay or cleaning.
If you would like to learn more about Model 776, or other spray foam equipment offered by Master Pack, you can contact us here. As always, we wish you the best of luck on your next spray foam application.